Garage Sale Season!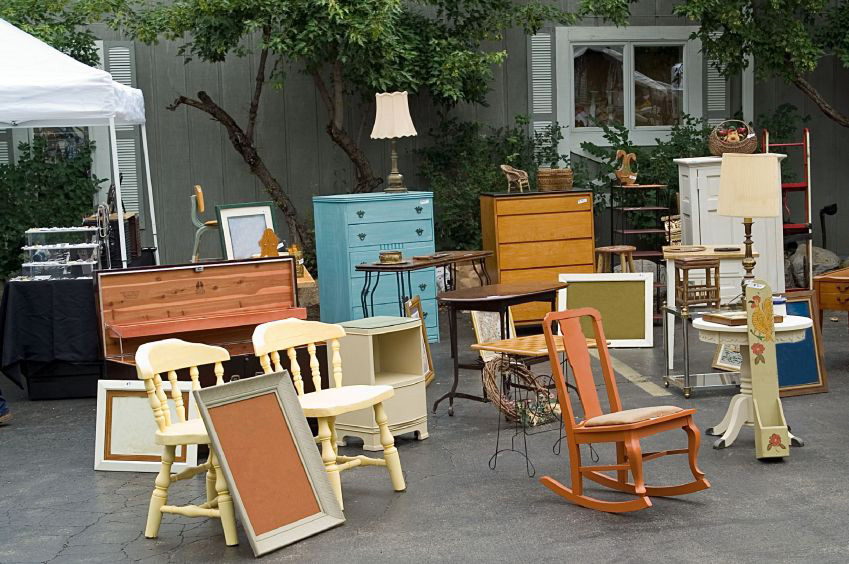 Spring and summer months are usually a time of cleaning out garages, tending to clutter and replacing the old with new.  It's also a perfect time for a garage sale!  Whether you are planning on having a garage sale on your own or with a neighbor, you can make the experience easy and profitable.  From staging and presentation to keeping track of the cash, an organized garage sale can be a successful one!
Don't know where to start?  No problem!  We have gathered some useful tips and steps to get you on your way to looking like a pro!
The first step is an easy one.  Purge your home!  Gather all like items together and place in bins or boxes for easy relocation and set-up.
Once items are categorized, use stickers or tags to price each item.  If it is going to be a multi-person garage sale, use a color system and assign a color to each person to keep track of what belongs to whom.  When collecting money for these items, list each person and what items have been purchased as well as the amount.
You will need plenty of surfaces, so plan ahead and invest in some portable tables or use outdoor furniture to stage your items.
Clean each item and attach any instruction books, literature, etc. that you may have.  Some are also available online to print out.  This makes the item look and feel new, adding to its value.  Small details equal more money in your pocket!
Don't forget to set up your command station!  Make it visible and obvious to the customers and be sure you are able to see the items easily from where you are.  It is also a good idea to plan ahead for the weather.  Attaching a small patio umbrella or sunshade as well as having a cooler with drinks and some sunblock nearby will make your day more comfortable!
Have plenty of change prepared and kept safe in a lockbox.
Visual appeal isn't just for department stores!  Why not take some extra time to stage your items?  Invest in a few chalkboard labels, print out and frame signs to place on your table, or hang a pretty sign.  Assign smaller tables for like items such as "Coffee Décor" or "Kitchen Gadgets'.  Your sale will stand out from all of the others with these minor details!
Get your kids involved!  Nothing is more irresistible than a couple of cute kids selling lemonade in the middle of the summer.  It will also keep them occupied and in your sight at all times.
Stock up on bags for customers. This is a perfect time to make use of all the grocery bags you have been hoarding.
Don't put your clothes in boxes…this will discourage anyone from going through them.  Take the time to sort sizes, hang on hangers and use rolling racks when available.
Play some music, soak up the sun, and enjoy sitting back as your unwanted items bring in some cash flow.  Prepare and gather your items the week before your garage sale, not the day before.  Place signs in high-traffic areas. Make sure to check your local city regulations when posting your signs.
Most important, have fun!