Crowd Control-Simplified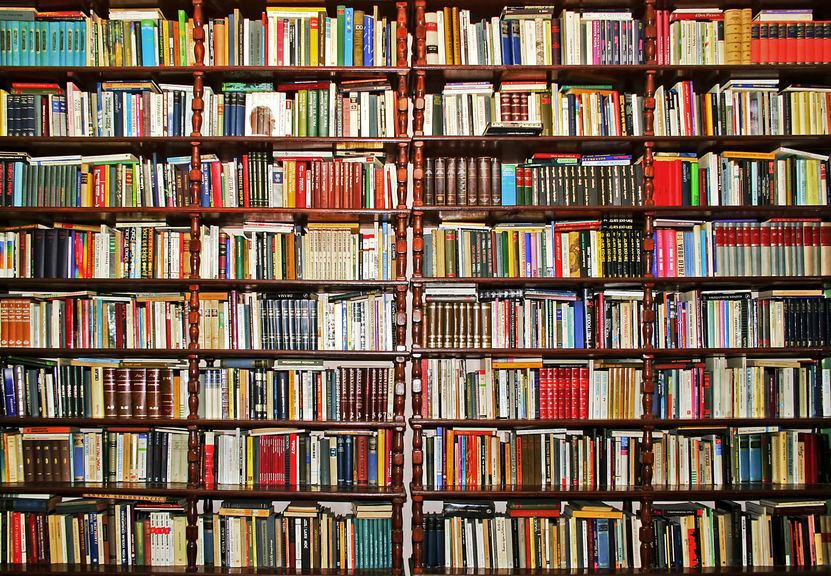 Have you ever walked into your favorite store and felt an immediate sense of calm?  How about walking into a thrift store, where the strangely displayed items and hectic placement of what you need has you bee lining out the door?  The placement and visual stimulation of items in our home have an equally imposing affect on our emotions.  Some people have a knack for staging belongings more than others.  Even the most well-intentioned display of family portraits or clever collections (shells, coins, etc) can clutter your home.
What are you doing wrong? This is where crowd control comes into play.  The more crowded a bookshelf or refrigerator door looks, the more it steals our peace.  Although the idea of showing off your book collection may seem appealing at first, consider pairing down.  Collections can swallow a room.  With a little care and foresight, anyone can pull off the clean and peaceful home while still showing off collections and décor.
Make a rule when displaying your books. Maybe you want hardcover only displayed and paperbacks kept behind cabinet doors or in pretty fabric pullout baskets.  Or consider displaying books that are a certain color that compliments your color scheme in that particular room.  Some are more privy to the size of the book.  Find what feels best to you and your style.
Less actually IS more in this case.  Grouping a few favorites from your collection and storing the rest will help you display your pride and joy while keeping the overcrowding at bay.
Spread out décor instead of trying to fit in as much as you can into one area.  Overstuffing your couch with decorative pillows, for example, will cause more headaches than happiness.  Consider storing some for company and placing only the prettiest out.
Yes, you CAN have too many photographs and frames on your wall and surfaces.  Simplify and group them in a visually appealing way, then place the rest in an album or turn into a coffee table book.
Coin collections can be displayed in clear cases or in sleeves.  Stamps can be grouped together like this as well.  Whatever space or supplies you have available, use your imagination and maximize with what you have
Shadow boxes or flower vases are a unique way to store smaller items, such as tickets, corks or trinkets.
Have fun with creating new ways to display your possessions.  Practically anything can be used in an efficient and clever way to display things while still maintaining a clean, clutter-free look in your home.  Get inspired!
This month's organizational tip is from Shandra Hennebeck