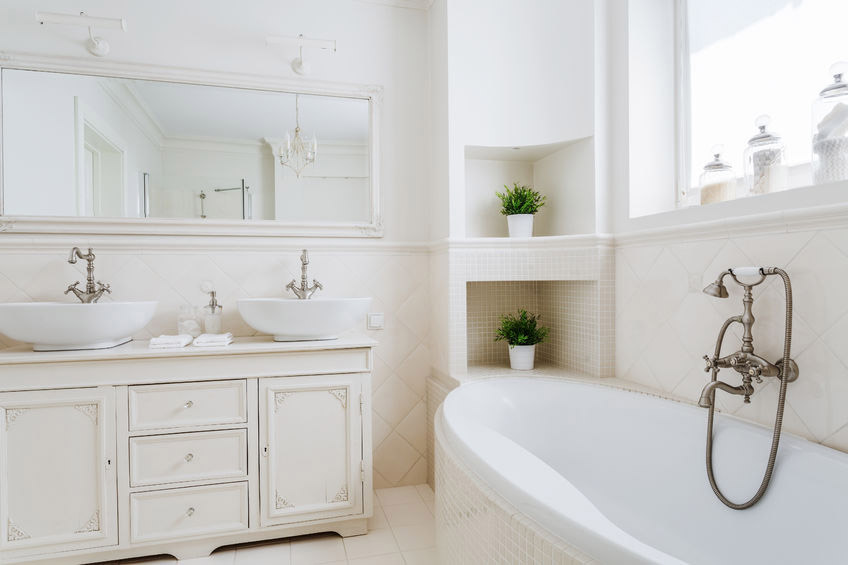 Our bathroom should be our Zen place…a little get away where relaxation and a spa like feel come together.
That sounds great, but what should I do to get the bathroom organized?
Start with decluttering your drawers and underneath your sink. Discard old shampoo and lotion bottles that you don't use. Make sure if you need to order more of these items to write a list, so you won't forget.
Interlocking drawer organizers will help you as well to keep things from sliding within your drawers! The material you use to organize should fit your style, e.g. baskets, wrought iron, metal and wood. All of these will work!
Turntables found at your local retailers are also a great choice, so that you can easily access your items with an easy spin of the table.
Keep your vanity clean, less is more in terms of displaying all your lotions, cream, perfumes etc. Use pretty glass containers, perhaps mason jars, to display Q-tips and cotton balls.
These are just ideas to help you get started and organized. You can incorporate these products on a shoestring budget. Check your garage. You might just happen to have several containers and baskets stacked away waiting to be taken out and used. Consider spray painting old baskets to make them look new again.
Last but not least, sit back and enjoy your newly organized spa oasis!
This organizing tip is by Melanie Horn, Organizing Assistant.